We are a team of accomplished and dedicated professionals, committed to delivering expert financial services with personalized customer attention. We invite you to contact us directly and look forward to working with you.
Greg Storen, MBA
Financial Advisor, Senior Tax Professional
As owner of Storen Financial, Greg oversees firm operations. Greg obtained a Bachelor of Science in Finance and Management from Ball State University and a MBA from Butler University. He has worked in the financial sector since his youth and opened his own practice in 1999 with wife Kim Storen.
Greg studies with IRA Guru Ed Slott, CPA and is a Master Elite IRA Member. This knowledge along with Greg's tax experience is crucial with assisting clients during their distribution phase of retirement. Greg prides himself on assisting client's with keeping as much of their hard earned retirement as possible with tax savings distributions strategies. Client's Traditional IRA's are considered to be a "partnership" with the state and federal governments and this can be expensive if distributions are not managed in a manner to minimize taxation.
Greg's designations held through LPL Financial include: MBA, Series 6, 7, 63 & 65, State Life & Health Insurance and Indiana Long Term Care Insurance Licenses.
Click here to check the background of investment professionals associated with this site on FINRA's Broker Check.
Kim Storen, EA
Managing Tax Accountant, Business Services Manager
Kim manages the Storen Financial tax staff as a Senior Tax Professional and specializes in working with small businesses under two-million dollars in sales. Kim loves working with businesses in any stage of their development to make sure they are on a path to success and understand how taxes will affect each aspect of their business. She also leads much of our yearly educational series as she loves educating groups on the tax law.
Kim is an IRS Enrolled Agent, belongs to a small exclusive national group of Large Tax Practice Owners whom meet twice a year to exchange business practices, and a founding board member and current Treasurer for Zionsville Women in Business, ZWIN.
Prior to establishing Storen Financial, Kim worked for several years in commercial banking and lending. She received a Bachelor of Science in Accounting from Butler University. Kim grew up in the small northern Indiana town of Etna Green, which only had one four way stop and 46 students in her graduating class.
Brian Biggs, CPA
Financial Advisor, Senior Tax Professional
Brian is a CPA with a focus on taxation and investment services and has been with Storen since 2009. Prior to joining the company, he had been preparing to become a licensed high school business teacher with the desire to teach financial literacy to young students. Upon receiving his student teaching assignments and learning more about how financial literacy is actually handled in the school systems, he decided that the teaching path would not provide the ability to teach financial literacy. In joining Storen, he was able to meet his desire to help people with financial matters but on an individual/family level.
Prior to working at Storen, Brian has had a variety of work experiences. He worked in public accounting with one of the national CPA firms and was financial controller for a construction company. In conjunction with being a stay at home parent for number of year, Brian was an elementary school aid and librarian. Additionally, he has had multiple volunteer roles with his church and public school organizations.
Brian graduated with honors from the University of Notre Dame where he earned a Bachelor's of Business Administration with a concentration in accounting. Brian grew up in South Bend, IN and attended John Adams High School. He has been married to his high school sweetheart for 30 years and they have two wonderful adult children. Brian is interested in photography and woodworking. He enjoys running races; mostly half marathons and sprint triathlons; mountain biking, hiking, reading history, and is a big Chicago Cubs fan.
Brian's designations held through LPL Financial include: CPA, Series 6, 62, 63 & 65, State Life & Health Insurance and Indiana Long Term Care Insurance Licenses.
Click here to check the background of investment professionals associated with this site on FINRA's Broker Check.
Jason P. Bailey, CPA
Business Services Manager, Tax Professional
Jason Bailey has been practicing accounting for 15 years. After spending 6 years working corporate accounting for Fortune 500 companies, he decided to follow his passion for helping small business owners reach their financial goals and dreams. Jason strives to be his clients' partner in growing their businesses. He helps them navigate the rough and complicated waters of the tax code and advises them on strategies for their specific situations. As a Certified Public Accountant, he is well positioned to bring the latest tax strategies to his clients that will limit their tax liability year after year.
Jason graduated from North Carolina Wesleyan with a Bachelor of Science degree in Accounting. After working in corporate accounting for six years, he opened his own CPA firm in Cary, NC. He has been a small business counselor at a local community college, featured on Tax Guys Radio, heard in the Raleigh/Durham market, and provided QuickBooks training to small business personnel. He recently sold his practice and relocated to Brownsburg, IN. He is excited for the opportunity to work at Storen. He holds a CPA license in Indiana and North Carolina.
He lives in Brownsburg with his wife and 4 teenagers. He loves Rocky Road ice cream, hot tamales, buttered popcorn, and watching college basketball! (NC Lic. #35973, IN #CP11600175)
Alex Kiritschenko
Financial Advisor, Senior Tax Professional
Alex began working for Storen in 2007 as a part time tax preparer. In January of 2019 Alex was given the opportunity to work with the company full time. With over 11 years of professional experience working with employer sponsored retirement plans, Alex focuses on partnering with business owners to create/establish a retirement plan that meets needs of the employer as well as the employees. He also provides guidance for employers with established retirement plans and ensures their retirement plans are continuing to meet the needs of the company and its employees. Alex has had several career opportunities prior to Storen, including roles as a Plan Services Consultant, Relationship Manager, Investment Representative, and Financial Advisor. Alex graduated from California State University Fullerton with a Bachelor's degree in Business Administration with an emphasis in Corporate Finance. Alex's designations held through LPL Financial include Series 6, 63, 65 & State Life & Health Insurance license.
He enjoys traveling and prior to getting married he moved eight times in four years from the west coast to the east coast, finally planting roots in Indiana. Alex and his family camp several times a year, including a trip where they traveled all the way to Mt. Rushmore for their furthest camping trip.
Click here to check the background of investment professionals associated with this site on FINRA's Broker Check.
Doug Johnson
Senior Tax Professional
Doug joined the firm in 1989 as the computer programmer. In 2009 he fully transitioned to the professional tax team. He is currently responsible for preparation of individual tax returns, specializing in returns with farm income and expenses. Doug operates his own farm where he raises chickens and honeybees. He is a lifetime member of the Indiana Fruit and Nut Growers Association and is their publisher. Doug earned a Bachelor of Science in computer technology from IUPUI, passed the Registered Tax Return Preparer Test and is aiming for the EA credential.
Tim McGuffin, EA
Business Tax Professional, Accounting Team Lead
Tim is an EA with a focus on Corporation and Partnership taxes and helping small businesses maintain their QuickBooks. He has been working as an accountant since 2007 and has seen the industry from many perspectives. His goal is to relieve the stress of accounting from small business owners so they can focus on running and growing their businesses. Being part of a family-owned company that strives to be involved in the local community is the most rewarding position of his career. Tim joined Storen Financial Group in 2014 and is excited to be a part of a growing team that provides numerous services (taxes, payroll, bookkeeping, consulting, planning, retirement plans, etc.) to local businesses under one roof.
Tim graduated from Abilene Christian University with a Bachelor of Science degree in Mathematics (concentration in Actuarial Science). After working in public accounting for four years, he relocated to Brownsburg and worked in the corporate tax department at Simon Malls for nearly four years. Prior to accounting he worked on his uncles' farm and had several jobs in landscaping, so he appreciates working in a tax office during the bitter Indiana winters!
Tim grew up in a small, rural town in Oregon but moved to Indiana in 2011 for new opportunities and to start his family. He now lives in Plainfield with his wife (a Brownsburg native) and their two children. His wife works in health care, which was a blessing in 2017 when he battled cancer for three months before being declared in remission. His favorite pastimes are sports, traveling, and trying new foods.
Tami Zeller, CPA, MBA
Senior Tax Professional
Tami joined the firm in 2015. She brings more than 20 years of tax experience, having worked in public accounting serving small business and individual clients. Tami is a CPA and earned her BBA from the University of Wisconsin- Whitewater and her MBA from the University of Miami. She works in the Zionsville office. She enjoys spending time with her family and grandchildren, traveling, any sports, especially Purdue, and outdoor activities.
Rob Dukes
Finance Administrator, Admin Team Lead
Rob first joined our team in 2017 as a college intern helping out during tax season. We liked him so much that after graduating from the IU Kelley School of Business with a major in Accounting, he joined our tax team full time. His main focus includes responding to IRS & state notices, preparing documentation for client audits & tax preparation. He strives to make our clients tax experience stress free!
Rob chose Storen because it's a family run business & he values the level of care that Storen Financial provides their clients. When he isn't in the office you can find him boating on Patoka Lake with his friends and family, or attending local sporting events. He married to his college sweetheart in September of 2019.
Linda Moyer
Bookkeeping Assistant, Internal Finance Manager
Linda has been a team member since 2008. She has held numerous important responsibilities. As an important part of Storen Financial's team, she is responsible for managing the accounting functions of Storen, accounting functions for clients, and manages the Human Resource area. Prior to joining the firm, she worked at Zionsville United Methodist Church as administrative assistant. Linda enjoys spending time with her family especially watching her two granddaughters' dance performances. Her two favorite vacation spots are Petoskey, MI & Fort Myers Beach, FL and she also enjoys reading in her spare time.
Vickie Hettenvan
Digital Document Specialist, Payroll Administrator
Vickie returned to the Storen team in 2009, having started in 1997 as a seasonal employee for Pat Storen. Vickie left to obtain an Associate's Degree from Ivy Tech Community College. She worked for a short time in the education field for Wayne Township Schools with preschool children.
Her current role is Administrative Assistant for Storen Financial Tax Group with her main focus on digital documents and the electronic filing processing. She also provides general office support from answering phones to responding to various client requests for information and/or supporting documents.
In her spare time Vickie enjoys many outdoor activities including hiking and biking. She recently joined the Indiana Volkssport Association (INVA) and attended several events. She likes music, meditation and Yoga. She loves spending time with her grandchild.
Lynn Prust
Client Relations Manager
Lynn joined the firm in 2012 and is an integral part of the advisory team. As the Client Relations Manager, Lynn serves as Storen's Ambassador and keeps the lines of communication flowing while managing any movement of client money such as contributions, distributions, account transfers and RMDs. She is passionate about helping others and making their lives easier. Lynn is credited with providing peace and solidarity to our clients through the investment process from start to finish. Lynn has more than 15 years of administrative experience, having served as an Administrative Director for a local nonprofit organization. She attended Florida Community College in Jacksonville.
Lynn is most proud to be the mother of three amazing children. In her free time, she enjoys exercising, traveling and spending time with friends and family.
Amy White
Technology Director
Amy is a key member of our team, overseeing technical and security needs at both locations. Her special areas of focus include streamlining processes, managing workflows, and assessing technological needs of the business.
Amy began working with Storen in 2014 as a Financial Assistant. Quickly her talents with technology and efficiency became apparent and her role on our team expanded. Before her career with us Amy worked in the healthcare industry as a consultant, trainer and project manager for a software company. Amy has a Bachelor of Science in Public Health with a concentration in Health Administration from IUPUI. Amy lives in Zionsville with her husband, two sons, and their dog Tank! In her free time, Amy enjoys practicing yoga and spending time with her family.
Susan Arnold
Operations & Administrative Manager
Susan began working with Storen when she returned home from Louisiana. Susan is currently working as an Administrative Assistant and Supervisor. She enjoys interacting with clients, organizing client files in the software programs, and comparing numbers from past years to current years. Susan says that she stayed with Storen because it's nice to be a part of a family oriented company and she enjoys the work and spending time with her coworkers.
Prior to working for Storen, Susan was an elementary Special Education teacher locally and Case Manager and Volunteer Coordinator for non-profit organizations in Louisiana. She graduated from University of Indianapolis with a Masters in Curriculum and Instruction and a Bachelor's in Mild Interventions. She also attended Purdue University and earned a Bachelor's in Elementary Education with a computer endorsement. Susan has several hobbies including jigsaw puzzles, hiking, and walking to raising money for cancer research.
Danielle Hussung-Gick
Financial Assistant
Danielle came to work for Storen Financial seasonally in 2017 but joined our advisory team full time after just two tax seasons. Danielle, known to us as Dani, spends most of her time drawing up new account paperwork, keeping investment accounts up-to-date, and maintaining Zionsville office processes.
Prior to working at Storen, Dani graduated from Christina and Company Education Center and became a licensed cosmetologist. While working as a cosmetologist she also kept her job of over 10 years as a server in her small hometown restaurant.
In her free time, you can often find Dani camping with family or driving around in her Mini Cooper with the top down. She enjoys spending her time with friends and family, at home working on DIY projects, and sitting on her porch in her rocking chair.
Heidi Fordice
Staff Accountant
Heidi joined Storen Financial in 2018 and works as a tax preparer. She graduated from Purdue University with a Bachelor of Science in accounting. Before joining the Storen team, Heidi worked in tax and audit, as well as corporate accounting. Heidi enjoys traveling and spending time outdoors with her husband and two kids.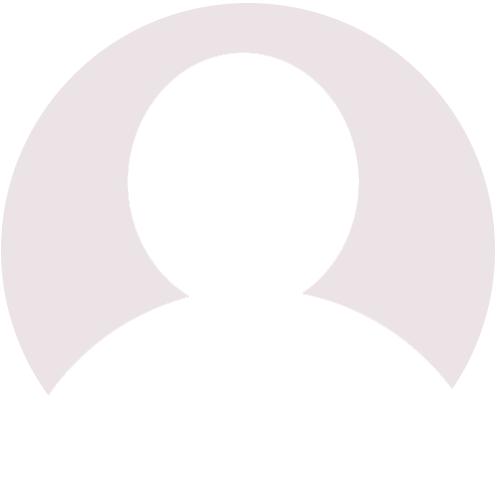 Ruth Hoffman
Medicare Benefits Specialist
Ruth joined the team in 2019 after personally working with Storen Financial for over 10 years. Ruth has over 15 years Medicare experience and has been working with healthcare insurance clients 65 and over since 2006. Ruth is certified to sell Part D, Medicare Supplement and Advantage Plans and is licensed in Life & Health as well as P & C. Ruth has a Bachelors of Arts and Sciences from Indiana University and speaks fluent Spanish. Ruth is married and has 2 adult daughters and 3 dogs.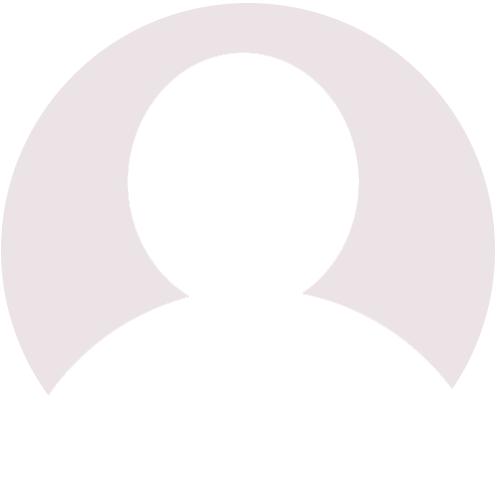 Debbi Kuller
Business Development Manager
Debbi joined Storen Financial in 2019. As the Business Development Manager, she will concentrate on community outreach, business sales and on-boarding new clients. She comes to our team after serving in retail banking center management. She co-founded and is the President of the largest women's networking organization in Boone County, called ZWIN (Zionsville Women In Network) and spends time leading that group while volunteering with the Zionsville Chamber of Commerce.
She graduated from Indiana University's School of Business, with a Bachelor of Science in Marketing. Debbi graduated from Zionsville High School, so has deep roots to the Zionsville community. She especially enjoys spending time with her husband and three sons. Her hobbies include hiking, playing tennis, snow skiing and being with family and friends.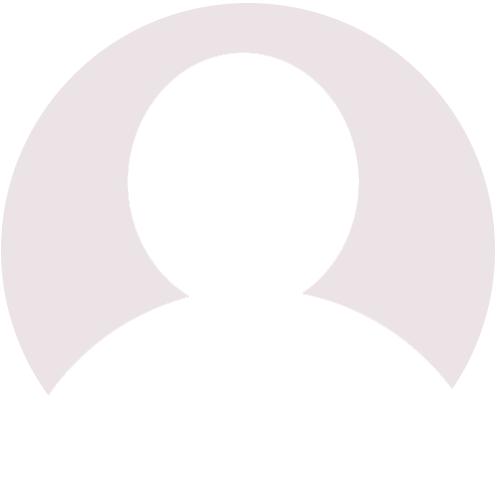 Rhissa Johnson
Scheduling Specialist
Rhissa graduated from Aurora High School and attended Indiana State University. She retired after 35 years in the corporate world and then started with Storen in 2016 as seasonal employee. Rhissa then became full time in 2019. She has 3 grown children and 9 grandchildren. Fun fact! She has what she calls an 'Event Calendar' with different pen colors that she carries with her to keep her grandchildren's activities organized!
At Storen Financial, we offer so much more than tax preparation and accounting services. We go beyond the numbers to provide our clients with financial planning, in-depth consulting, and year-round support. Looking for more info? Click below to learn more.
Frequently Asked Questions
The Latest News from Storen
Due to the effects of the Coronavirus outbreak, there are many new issues to consider, that we may not have personally or professionally, been challenged with before. As an employer, erring on the side of caution is important. Please read this article which shares...
read more
Contact us with any questions you might have!