Storen Financial is an established independent investment and accounting firm in the Indianapolis area, headquartered in Zionsville, serving clients in 43 states. A local institution for over 50 years with a focus on team, family, and community involvement, we pride ourselves on forward thinking innovations and dedicated customer service.
Year-Round, Comprehensive Financial Strategy
At Storen Financial, we offer so much more than tax preparation and accounting services. We go beyond the numbers to provide our clients with financial planning, in-depth consulting, and year-round support. By working with our clients all year (not just at tax time), we help you create a sound strategy, so you can make financially informed decisions. And best of all, our friendly, approachable staff offers one-on-one, personalized service, so you always feel like you are our only client.
We are also committed to using innovative technology solutions to provide the level of service you expect with the convenience you deserve. Our advanced web-based platform offers secure, 24-hour online access to your financial documents. And while this technology is available to serve you on your terms and schedule, it will never replace the close, personal attention that is the foundation of our business.
Unmatched Experience
Our tax professionals prepare a combined 5,000+ individual & business tax returns each year.
Professional Designations
Our professionals have the following designations:  CPA, MBA, & EA (IRS Enrolled Agent).
Continuing Education
Over 400 hours of continuing education are logged by our staff each year.
As the leaders of Storen Financial, Greg and Kim Storen are proud of the company's modest beginnings and its family ties. In 1966, after years in the financial services industry, Pat Storen, Greg's father, founded Storen Financial in the family's home. He would visit his clients' homes to complete their tax returns at their kitchen table.
By 1985, the success of Pat's business allowed him to move into his first office on Main Street in Brownsburg. When he was fresh out of college, Greg went into banking and that's where he met his wife, Kim. After spending 15 years in the industry, Greg established his own financial planning and corporate tax business in Zionsville.
Pat retired in 2009 and sold the company to Greg and Kim. They merged the two businesses and it continues to expand. In the early days, the team prepared 125 tax returns per year. That has grown to over 5,000 returns!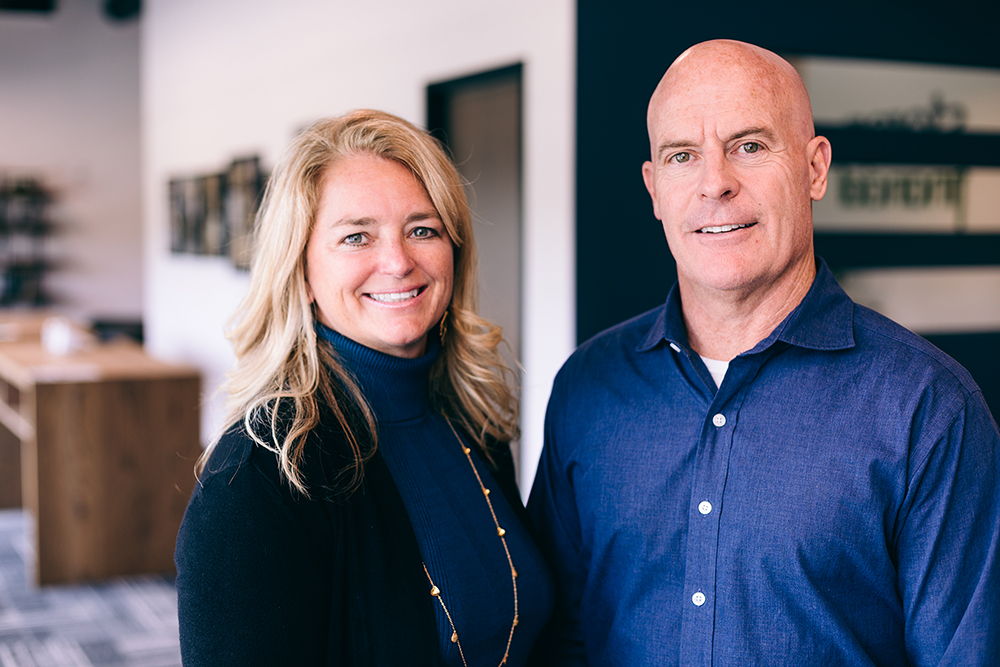 Commitment to Our Clients & Our Community
Our core company values encompass what we stand for: Principled, Impactful, and Innovative! At Storen Financial, everything we do is designed with a goal for your success. This is reflected in our company's Core Values. These are central to who we are and how we do business. Our Core Values guide us, shape our culture and help us make decisions. When our team sat down to develop these principles, we kept you—our clients—top of mind. By doing so, our Core Values ensure we remain focused on providing you with the best service possible.
At Storen Financial, we take pride in our family values and our commitment to the local communities we serve. Our goal is to make sure each and every client feels like part of the family! We continue to support multiple local charities, non-profit organization and businesses, while working to be engaged and strengthen our community.
Principled
Our team of professionals is principled in the work we do and the advice we offer – always putting our clients first.
Impactful
We are driven to remain relevant and impactful when guiding our clients offering great value and making a positive difference.
Innovative
We are innovative and forward thinking as we strive to protect client information by implementing effective technologies and software.
Our Financial Advisors & Tax Professionals each exceed the continuing education requirements annually and meet for regular training in order to best serve our clients.
The IRS and the Indiana Department of Revenue require Tax Professionals to complete a certain amount of continuing education from accredited programs. Each of our preparers exceed their minimum education requirements annually and continue to succeed at remaining on top of the laws and current trends of the tax industry both nationally and locally.
Our Investment Team also stays updated and informed with continual education, and on IRA laws by studying with IRA Expert, Ed Slott throughout the year.
pictured
Greg Storen & Ed Slott
We hope your visit is comfortable and welcoming!
Located in front of the Zionsville Town Hall, our office boasts modern, comfortable amenities, as well as a large conference room that allows for team collaboration and community educational events.
Please note our office is wheelchair accessible with an elevator and automatic doors available.
At Storen Financial, we offer so much more than tax preparation and accounting services. We go beyond the numbers to provide our clients with financial planning, in-depth consulting, and year-round support. Looking for more info? Click below to learn more.
Read the latest news and resources on our blog
How profitable is each project completed for your business? Many business owners underestimate the amount of time and money a project will take. The QBO Projects feature goes beyond tracking profitability at the company level and allows you to track revenue, time,...
read more
Contact us with any questions!