Erika McCloud
Communications Director
Erika McCloud joined our team full-time in 2021 after acting as our external marketing consultant for 3 years. With over 20 years of experience in marketing, Erika values enhancing the Storen Financial brand and client experience. Erika has a background in print and project management, but her real focus is on digital marketing and branding.
Erika graduated from Purdue University in 2003 with a Bachelor of Arts in Communication with a focus on Advertising. She also holds an Associate of Science degree from Purdue in Computer Graphic Technology. In 2013, Erika started her own business as an Independent Marketing Consultant, offering services such as web development, graphic design, email, and social media marketing. She focused on helping small businesses in varying industries, ranging anywhere from agriculture to senior care, grow by maximizing their marketing dollars. Prior to that, she held various marketing positions in multiple different industries. Erika lives in Brownsburg with her husband and daughter. In her free time she enjoys reading, interior design, gardening, and cooking.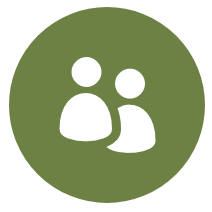 Click here to learn more about the other Storen Financial team members.