We're bringing our team together under one roof! Our Brownsburg office team is relocating / moving to our expanded Zionsville office November 1, 2021. Click here to learn more.
Providing Comprehensive & Specialized Financial Services in a Complex World
Get to know the Storen Financial Team. Our Professionals are highly skilled specialists in the areas of Investment Planning, Tax Planning & Preparation, and Business Services. Make an appointment to meet our talented staff and let us guide you through a complex and digital age.
Tax Planning & Preparation
Financial Planning & Investments
We're Bringing Our Team Together Under One Roof!
In order to improve your client experience, enhance employee growth and collaboration opportunities, streamline processes and increase efficiencies, we will be expanding our current state-of-the-art facility located in Zionsville, IN to accommodate our Brownsburg team and consolidating our operations there.
Click here to learn more.
What are others saying about Storen Financial?
Our goal is to provide our clients superior service and expert advice in a friendly, family-oriented atmosphere. Truly their successes are ours!
Storen Financial has proven to be a trusted and knowledgeable, local resource for my personal and business tax filing and financial needs. Kim provided guidance and education to me on how best to structure my small business, saving me money and putting my mind at ease.
This is a short note simply to let you know that I believe Ruth is a fine addition to the Storen Financial staff. She is professional, knowledgeable, very helpful and just as importantly, acted as a fiduciary in advising us with our Medicare choices.
Wanted to say thanks to Brian. He did a fabulous job answering questions and giving us a snapshot of where we stand with our retirement goals. He was exceptional. We were pleased with Brian's professionalism and guidance.
Get to know Storen Financial
Storen Financial is an established independent investment and accounting firm in the Indianapolis area, headquartered in Zionsville, serving clients in 43 states. A local institution for over 50 years with a focus on team, family, and community involvement, we pride ourselves on forward thinking innovations and dedicated customer service. We offer year-round, comprehensive options that implement tax-saving strategies to help individual and business clients pursue financial goals.

Our tax professionals prepare a combined 5,500+ individual & business tax returns each year.
Our professionals have the following designations:  CPA, MBA, & EA (IRS Enrolled Agent).
Over 400 hours of continuing education are logged by our staff each year.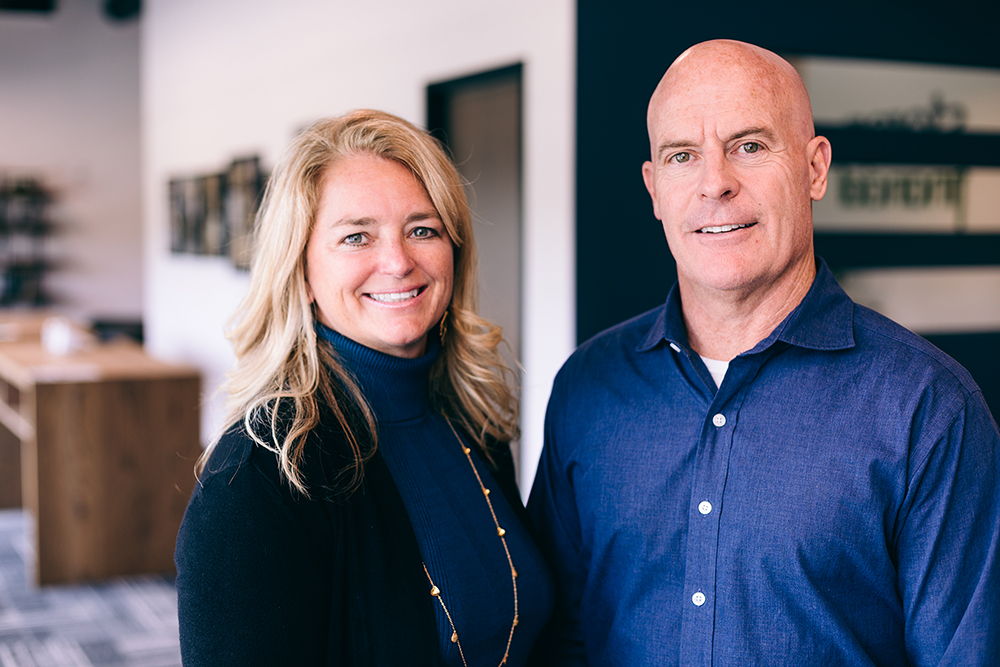 Kim and Greg Storen, owners of Storen Financial
Frequently Asked Questions
The Latest News from Storen
View your state tax info online In addition to setting up your IRS.gov account in order to access all of your federal tax information, we recommend all clients create an INTIME account for your state tax information. The Indiana Department of Revenue's (DOR) current...
read more
Contact us with any questions you might have!