Providing Comprehensive & Specialized Financial Services in a Complex World
Get to know the Storen Financial Team. Our Professionals are highly skilled specialists in the areas of Investment Planning, Tax Planning & Preparation, and Business Services. Make an appointment to meet our talented staff and let us guide you through a complex and digital age.
Tax Planning & Preparation
Financial Planning & Investments
Join us for an exclusive virtual event
An Hour with Ed Slott, America's IRA Expert
May 11th | 4:30pm
Learn from the best and gain insight on ways to enhance your retirement planning! Renowned Ed Slott is a nationally recognized IRA distribution expert, professional speaker, television personality, and best-selling author. He is known for his unparalleled ability to turn advanced tax strategies into understandable, actionable and entertaining advice. Join Greg Storen and the Storen Financial Investment Team for one hour that could change your financial future!
What are others saying about Storen Financial?
Our goal is to provide our clients superior service and expert advice in a friendly, family-oriented atmosphere. Truly their successes are ours!
As a financial advocate, it is important to me to find trusted and knowledgeable local resources for tax filing and other financial solutions. Storen Financial has proven to be that solution for my personal and business tax filing needs. Kim provided guidance and education to me on how best to structure my small business, saving me money and putting my mind at ease.
I originally went to Storen Financial for help setting up my new business and making sure I wasn't missing anything when it came to our taxes. What I received has been so much more than that! As a small business owner, the demands on my time were great. It has been incredibly helpful to be able to hand off a big part of the financials to Jason Bailey, Business Services Manager with Storen Financial so I can focus on the store, design services, and most importantly, our customers.
Wanted to say thanks to Brian. He did a fabulous job answering questions and giving us a snapshot of where we stand with our retirement goals. He was exceptional. We were pleased with Brian's professionalism and guidance.
Get to know Storen Financial
Storen Financial has been serving the Brownsburg, Zionsville, and surrounding areas since 1966. Firmly rooted in the community, our main focus is to serve our clients with expertise, in a timely manner, and with a personal touch. We strive to become your most trusted advisor!
Our tax professionals prepare a combined 5,300+ individual & business tax returns each year.
Our professionals have the following designations:  CPA, MBA, & EA (IRS Enrolled Agent).
Over 400 hours of continuing education are logged by our staff each year.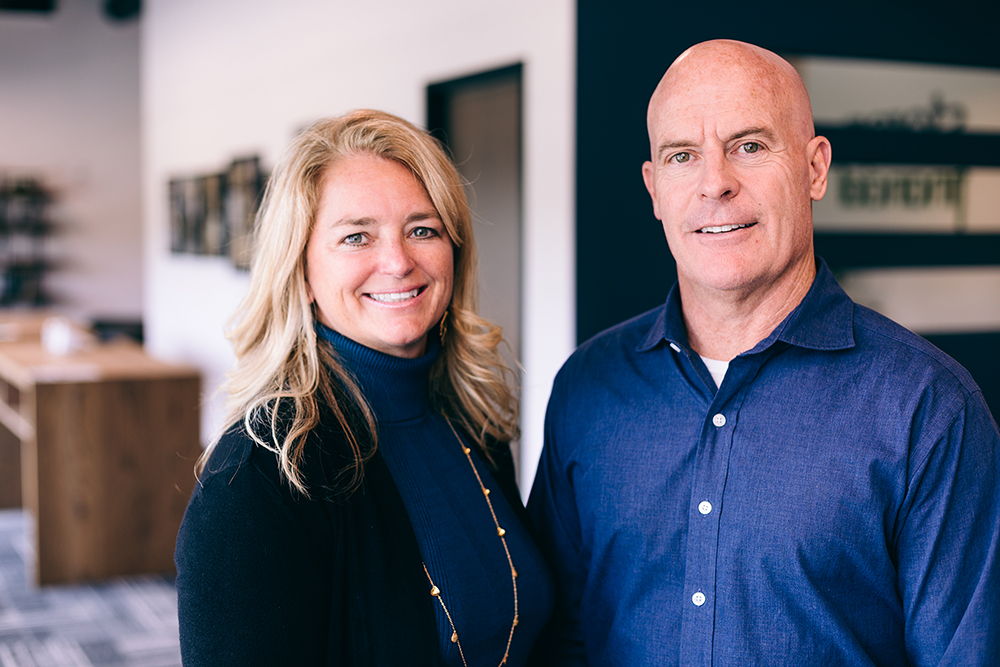 Kim and Greg Storen, owners of Storen Financial
Frequently Asked Questions
The Latest News from Storen
Welcome back to the second of our 4-part series, where we continue discussion of how business owners can withdraw money from a business with limited tax impact. In this month's blog, we review the impact on Sole Proprietors. One of the most dangerous financial...
read more
Contact us with any questions you might have!