Erika Lewis
Business Services Manager
QuickBooks Advanced Certified ProAdvisor
Erika Lewis joined our team in 2020. She comes to us after spending the past 14 years working in the non-profit sector. Prior to that, she spent 8 years in business and IT consulting. Erika's goal is to work with clients to help ensure they have an accurate and easy to understand picture of their financial status. As an Intuit QuickBooks Advanced Certified ProAdvisor, Erika has a passion for educating clients on best practices and to ease the stress of bookkeeping and financial reporting.
Erika graduated from Ball State University with a Bachelor of Science degree in Management Information Systems and a minor in Marketing. After spending 6 years in IT marketing, she found her niche in consulting. Her goal was to help clients solve their business challenges through technology. She focused on requirements gathering, analysis, design, implementation, and training. From there, she moved into the non-profit sector, focusing on the operations and financial aspects of those organizations.
Erika lives in Zionsville with her husband, Greg, and two daughters, Ellie and Alex. Ellie attends Southern Illinois University where she is majoring in Crop, Soil, and Environmental Management and Spanish and is a member of the women's soccer team. Alex attends Ole' Miss where she is majoring in Biology with minors in Chemistry and Spanish. Any given weekend, Erika and her husband can be found cheering on the Salukis and the Rebels.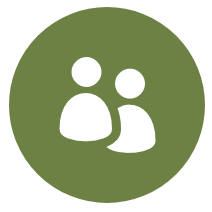 Click here to learn more about the other Storen Financial team members.