Debbi Kuller
Business Services Director
Debbi has been a part of the Storen Financial team since 2019. She leads our Business Services team by developing processes, contributing to team collaboration, connecting with clients and ensuring they receive an excellent client experience. She is excited about the direction and growth of our Business Services area and proud to be a part of its progress. Debbi previously served in retail banking center management. She co-founded and is the President of ZWIN (Zionsville Women In Network), the largest women's networking organization in Boone County. She spends time leading this group while volunteering in the Zionsville community.
She graduated from the School of Business, at Indiana University, Bloomington, with a Bachelor of Science in Marketing. Debbi attended Zionsville High School and she and her family have deep roots in the Zionsville community. She especially enjoys spending time with her husband and three sons. In her free time, she plays tennis, golf, enjoys hiking and snow skiing, while being with family and friends.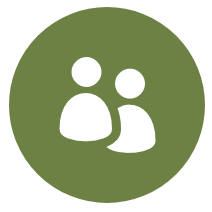 Click here to learn more about the other Storen Financial team members.