Nicki Burns
Digital Document Specialist
Nicki joined the team in 2021 as our Digital Document Specialist. She manages our client's digital experience from assisting in setting up client portals to organizing uploaded documents to gathering digital signatures.
Prior to working for Storen, Nicki worked in an administrative capacity in the real estate and multi-level marketing industries for the past 10+ years. She enjoys helping others and is excited to be a part of the Storen Financial team and assist our clients with their digital experience.
Originally from the Midwest, Nicki graduated from Northwest Missouri State University with a Bachelor of Science in Merchandising. She later ventured out and moved to Arizona in 2008. Her husband's job promotion led them to relocating to Indiana in 2020. When they aren't exploring Indiana together, you can find Nicki reading, watching cheesy Hallmark movies, or spoiling their two dogs.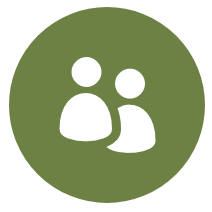 Click here to learn more about the other Storen Financial team members.