Dani Hussung
Financial Assistant
Dani came to work for Storen Financial seasonally in 2017 but joined our Advisory team full-time after just two tax seasons. Dani spends most of her time drawing up new account paperwork, account maintenance, & account contributions.
Prior to working at Storen Financial, Dani graduated from Christina and Company Education Center and became a licensed cosmetologist. While working as a cosmetologist, she also kept her job of over 10 years as a server in a small hometown restaurant.
In her free time, you can often find Dani proudly cheering in the stands at her son's baseball & basketball games or chasing her rambunctious 3-year-old! She also enjoys hands-on projects and spending time with family and friends around a nice campfire!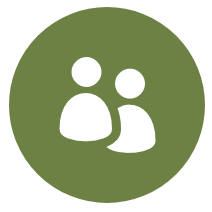 Click here to learn more about the other Storen Financial team members.