Dani Hussung
Financial Assistant
Dani came to work for Storen Financial seasonally in 2017 but joined our advisory team full time after just two tax seasons. Dani spends most of her time drawing up new account paperwork, keeping investment accounts up-to-date, and maintaining Zionsville office processes.
Prior to working at Storen, Dani graduated from Christina and Company Education Center and became a licensed cosmetologist. While working as a cosmetologist she also kept her job of over 10 years as a server in her small hometown restaurant.
In her free time, you can often find Dani camping with family or driving around in her Mini Cooper with the top down. She enjoys spending her time with friends and family, at home working on DIY projects, and sitting on her porch in her rocking chair.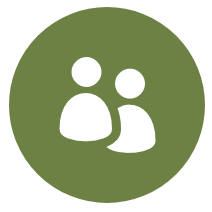 Click here to learn more about the other Storen Financial team members.