Martha Medlen, AFSP
Tax Preparer
Martha has been a part of the Storen Financial team since 2017. She is an IRS annual seasonal tax preparer and assists the preparers with data entry, organizing client files, and contacting clients regarding their returns. The question that led her into the tax accounting field was, "Why do we pay so much in taxes?" Martha attended tax school and then did taxes for several years prior to joining Kim, Greg, and the rest of the team here at Storen Financial.
Originally, Martha's family is from a small town in the Ozark Mountains in Arkansas. Due to a transfer through the racing industry, they were transplanted to Brownsburg in 2007. Her favorite activity is traveling with her family and making frequent travels to Europe, which has led them to cooking school in Italy. She enjoys shopping, decorating, cooking, gardening, reading, and visiting her family's cabin in the Appalachian Mountains with their dog, Shaggy.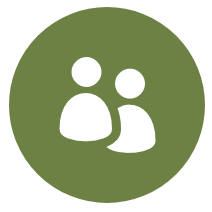 Click here to learn more about the other Storen Financial team members.