At Storen Financial, we offer a variety of services to help your business become more streamlined and easier to manage. Working with our team of experienced professionals, we can provide financial guidance and offer you support throughout the year.
Kim Storen, EA
Managing Tax Accountant, Business Services Manager
As a Senior Tax Professional, Kim manages the Storen Financial tax staff. She specializes in working with small businesses at any stage of their development. Kim is passionate about guiding businesses on a path to success and helping them understand how taxes will affect each aspect of their business. Click here to learn more about Kim.
Jason P. Bailey, CPA
Business Services Manager, Tax Professional
Jason's experience in tax and accounting spans over 15 years. Partnering with his clients, Jason provides sound business advice and helps them identify opportunities to grow all areas of their business. Click here to learn more about Jason.
Debbi Kuller
Business Development Manager
Debbi works with business clients to ensure a smooth transition to utilizing our new business services, such as payroll, bookkeeping and business advisory services. She coordinates educational events, marketing efforts and communications programs for the firm. Click here to learn more about Debbi.
Tim McGuffin, EA
Business Tax Professional, Accounting Team Lead
Tim focuses on Corporation and Partnership taxes. He helps small business owners maintain their QuickBooks to relieve them of the stress of accounting so they can focus on business operations and growth strategies. Click here to learn more about Tim.
Erika Lewis
Bookkeeping and Payroll Administrator
Erika's passion is educating clients on best practices for accounting, while easing the stress of bookkeeping and financial reporting. She works with our clients to help manage their QuickBooks and assists with payroll processing. Click here to learn more about Erika.
Alex Kiritschenko
Financial Advisor, Senior Tax Professional
Alex has over 11 years of experience working with employer-sponsored retirement plans. He focuses on partnering with business owners to help them create retirement plans that meet the needs of both the employer and their employees. Click here to learn more about Alex.
Thank you for placing your confidence in us for your business needs. If you have any questions, please contact us.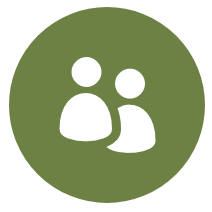 Click here to learn more about the other Storen Financial team members.