Jason P. Bailey, CPA
Business Services Manager, Senior Tax Professional
Jason Bailey has been practicing accounting for 15 years. After spending 6 years working corporate accounting for Fortune 500 companies, he decided to follow his passion for helping small business owners reach their financial goals and dreams. Jason strives to be his clients' partner in growing their businesses. He helps them navigate the rough and complicated waters of the tax code and advises them on strategies for their specific situations. As a Certified Public Accountant, he is well positioned to bring the latest tax strategies to his clients that will limit their tax liability year after year.
Jason graduated from North Carolina Wesleyan with a Bachelor of Science degree in Accounting. After working in corporate accounting for six years, he opened his own CPA firm in Cary, NC. He has been a small business counselor at a local community college, featured on Tax Guys Radio, heard in the Raleigh/Durham market, and provided QuickBooks training to small business personnel. He recently sold his practice and relocated to Brownsburg, IN. He is excited for the opportunity to work at Storen. He holds a CPA license in Indiana and North Carolina.
He lives in Brownsburg with his wife and 4 teenagers. He loves Rocky Road ice cream, hot tamales, buttered popcorn, and watching college basketball! (NC Lic. #35973, IN #CP11600175)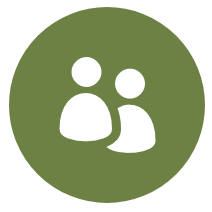 Click here to learn more about the other Storen Financial team members.