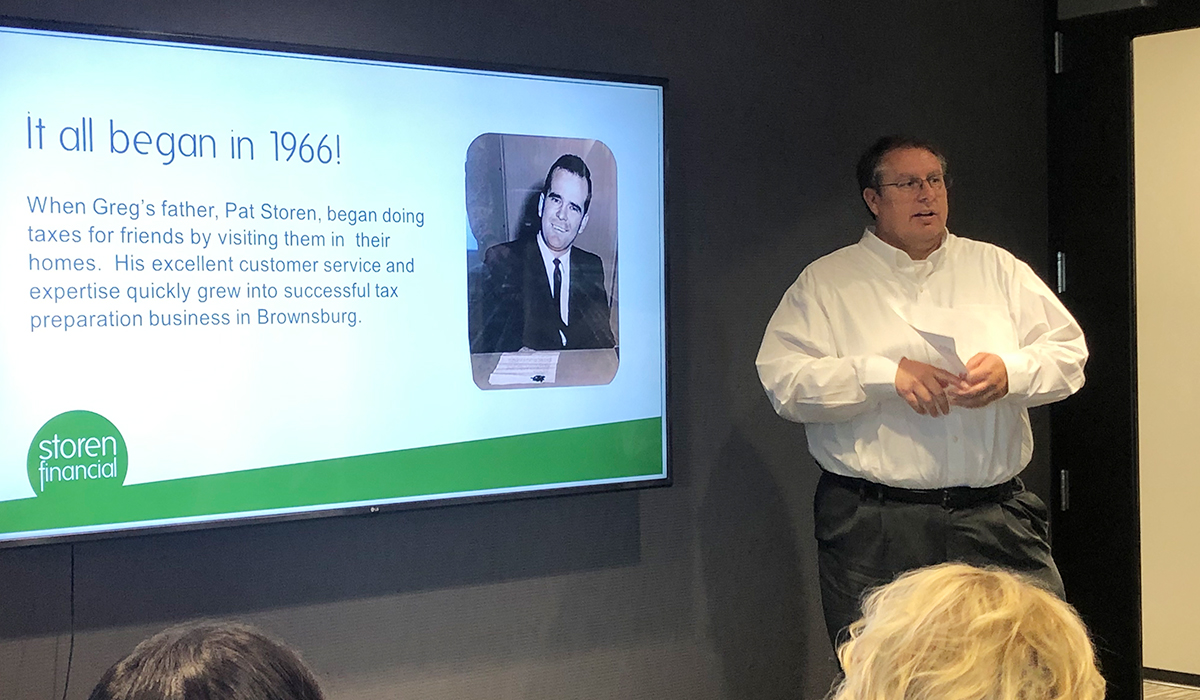 We gathered to share knowledge, discuss innovative solutions, and more
At Storen Financial, our clients are the primary focus of everything we do—and the reason we strive to be better prepared and well informed. Because of this commitment, we spent Tuesday, September 15 educating one another on how we can help you and your family achieve long-term success.
The entire team gathered to share knowledge, discuss innovative solutions, build camaraderie and learn more about the company's storied history. We took professional photos, set goals and established objectives to better serve our clients. The whole day was designed to not only strengthen the team, but to provide a catalyst for generating ideas as we pursue your financial objectives.
Our Tax, Investments and Business Services lines presented to the group, and the Admin, Finance, Technology and Marketing departments provided updates. It was a full day of team building and interactions designed to build on Storen Financial's strong foundation.
We are fortunate to have a great team of dedicated professionals providing solid service offerings. As your trusted advisor, we are pleased to share this great work environment with our clients.
Learn more about the services we offer here.

Blog by Debbi Kuller – Business Development Manager
Learn more about Debbi and the rest of the Storen Financial team here.