When is the right time to seek help with your accounting needs?
As a business owner, you may wonder about the right time to seek help with your accounting needs. This infographic walks you through important questions to consider. For example, why am I needing assistance with my bookkeeping, what else could I spend my time on if I was not responsible for the books, do I feel comfortable doing the accounting and is it correct, and who should I reach out to for help. This decision could be significant by offering you huge time savings, as well as positive results and ultimately peace of mind. Our Business Services team specializes in these services and is available to have this conversation and assist with your accounting needs. Learn more about our business services here.

Article from Quickbooks Online
How do you know when it's time to hire an accountant? Do you know where to find a qualified professional to help? Here's a fun infographic to help you decide if now is the right time. Click here to read this infographic.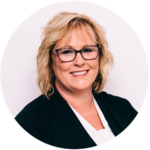 Blog by Erika Lewis – Business Technology Consultant & Bookkeeper
Learn more about Erika and the rest of the Storen Financial team here.