Class: Understanding Your Financials
Led by our Business Services Director, this unique training environment will allow you to learn not just how to increase sales but to reduce cost, shift where you're spending your money, or a combination of all three.
In-person Classes
Small Group Setting
Condensed Timeline (2-3 hours)
Local Resource
Who should attend?
Business owners who want to increase their profit and dive deeper into the Profit and Loss Statement and Balance Sheet will want to attend this class.
What do you need?
You'll just need to bring a notebook, pen, and yourself! Any materials needed will be provided for you.
What will you learn?
In this course, you will not only learn how to read financial statements but also how to interpret them.  You will gain answers to questions such as:
Do you know what your company is worth?
What is your goal for your company?
Do you want to build your company to sell it, leave it to your family, or simply close it when you are ready to retire?
Is understanding the Profit & Loss statement enough?
What impact does the Balance Sheet have on showing the overall health of the company?
Can the company meet the near-term operating needs or future department obligations, or can it support distributions to you as an owner?
With the knowledge you'll gain, you will have greater confidence in what is currently happening within your company, and you'll be able to work toward your end goals.
Class Dates and Registration
Classes will take place in the Storen Financial conference room (click here for contact information and directions).
Understanding Your Financials 
September 7, 2023
9:00 am – 11:00 am
$250
Click here to register.
October 17, 2023
2:30 pm – 4:30 pm
$250
Click here to register.
November 7, 2023
1:00 pm – 3:00 pm
$250
Click here to register.
December 7, 2023
9:00 am – 11:00 am
$250
Click here to register.
Please note class size is limited to 8 participants. If our class is full and you'd like to be added to our waiting list, please contact Erika Lewis. (317-852-7000 or Storen@storenfinancial.com).
Watch for more classes coming soon!
Click here to learn more about our training programs.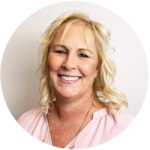 Presented by Erika Lewis – Business Services Director
Learn more about Erika and the rest of the Storen Financial team here.