Class: Intro to QuickBooks Online
Led by our Advanced Certified ProAdvisors, this unique training environment will allow you to gain valuable best practice experience, specific training on common functionalities, and troubleshooting tips to maximize your efficiency.
In-person Classes
Small Group Setting
Condensed Timeline (2-3 hours)
Local Resource
Who should attend?
Whether you're a business owner or bookkeeper looking to brush up on specific functionalities, transitioning from desktop to online, or navigating QuickBooks Online for the first time, this is the perfect class to get started.
What do you need?
You'll need to have a QuickBooks online account (Simple Start, Essentials, Plus, or Advanced versions will work best for this class) and an eagerness to learn. Please bring your laptop and charger as this will be a working session within your QBO account.
What will you learn?
In this course, we will teach you how to navigate QuickBooks Online, to set up your accounts, walk through sales by creating customers and using invoices/sales receipts, managing expenses by adding vendors and paying bills, setting up bank feeds and bank reconciliation and wrap things up reporting best practices.
Class Dates and Registration
Classes will take place in the Storen Financial conference room (click here for contact information and directions). Each participant will receive a detailed manual that outlines the course materials and content.
Intro to QuickBooks Online
November 30, 2023
9:00 am – 12:00 pm
$450
Click here to register.
Please note class size is limited to 8 participants. If our class is full and you'd like to be added to our waiting list, please contact Erika Lewis. (317-852-7000 or Storen@storenfinancial.com).
Watch for more classes coming soon!
Click here to learn more about our training programs.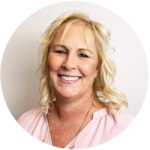 Presented by Erika Lewis – Business Services Director and QuickBooks Advanced Certified ProAdvisor
Learn more about Erika and the rest of the Storen Financial team here.