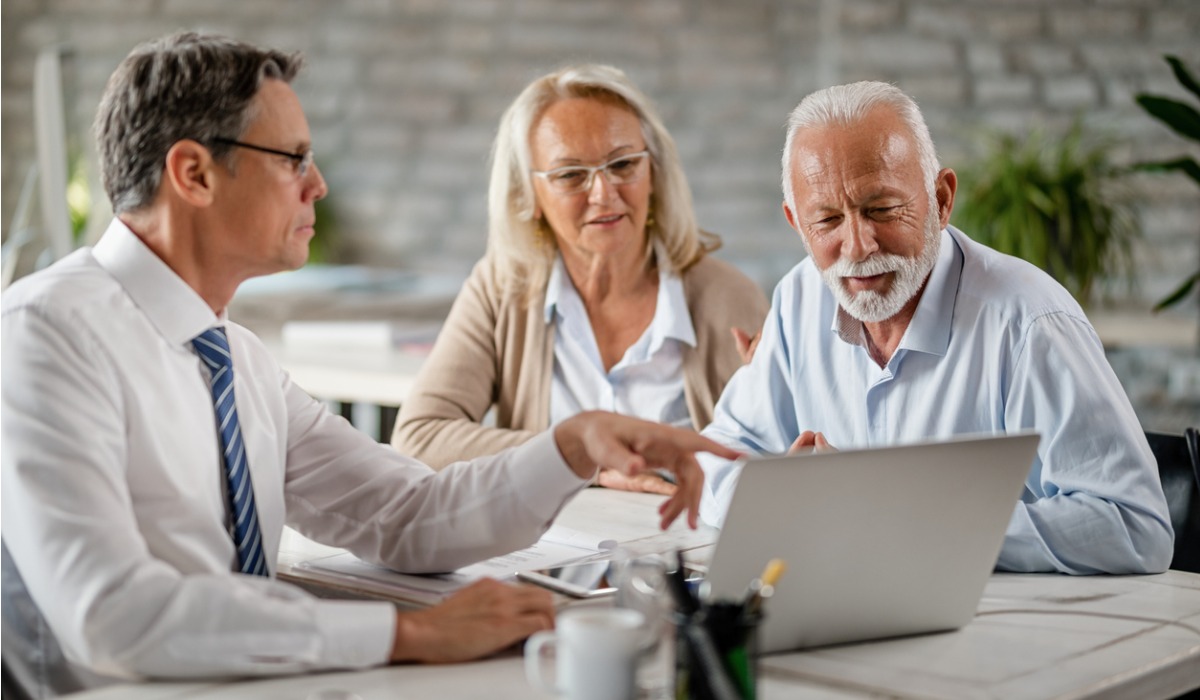 Before choosing an investment advisor, make sure you understand the fee structure.
"Before you agree to work with an investment manager or advisor, make sure you understand the fee structure and what services that fee includes. Some advisors may charge extra for certain services and programs. It shouldn't be difficult for an advisor to explain how he or she is adding value to your accounts. If any advisors give a roundabout or elusive answer, you may want to do some further investigating or choose another advisor. It's a red flag if an advisor tells you not to worry about costs.
You should know all their compensation sources, and if there are any other professionals they work with. You'll also want to review other fees like expense ratios or transaction fees. It's important to understand what you are paying for before moving forward. After all, you're putting your financial future in their hands."
Tiered Management Fee vs Flat Management Fee
"Management fees, whether paid as a fund expense ratio or a fee paid to a financial advisor, typically range from 0.01% to over 2%. Generally, the range in fee amount is due to management strategy." Tiered and Flat fees are two common types of management fees you will likely encounter when choosing an investment advisor.
Tiered Management Fee
In a tier-based fee schedule, also known as a weighted-average or blended schedule, the fee may not be the same on the total amount invested with the advisor. Instead, you will be charged different fees for different amounts invested. For a client with $1,000,000 in assets, here is how the fee schedule might look:
Flat Management Fee
In a flat fee schedule, the same fee is charged on the full account balance and is often determined by the total amount invested. For a client with $1,000,000 in assets, here is how the fee schedule might look:
*This is a hypothetical example and is not representative of any specific investment. Your results may vary.
In this example, assuming the services are comparable, the flat management fee is considerably more cost-effective. "By understanding how your investment manager earns their money and how they will work for you, you can select an investment manager that meets your needs."
Our Fiduciary Flat Fee Approach
At Storen Financial, as a fiduciary, we provide our investment and tax recommendations on flat fee approach in advisory relationships. (Click here to learn "what is a fiduciary?"). Our fees are transparent and explained upfront. There are no additional fees for your annual review, account maintenance or tax strategy. This approach allows us to determine risk tolerance, complete income gap analysis, and work with a broad range of investment vehicles to help accomplish your individual goals. We are also a Registered Investment Advisor Firm and are therefore able to minimize the fees through the development and management of our in-house portfolios.
If you need help determining which financial advisor is best for your unique situation, here are 5 tips on how to choose a financial advisor (Click here to read this blog). Or learn more about our Financial Planning and Investment services (Click here).
And as always, if you have any questions, contact our team (Click here for contact info).
Want to learn more?
Here are a few more resources to help answer your questions…
A Guide to Management Fees – Smart Asset
What You Need to Know about Fee-only Advisors – Investopedia
Fee Transparency: You May Be Paying More Than You Think – Apprise Wealth Management
What to Know About Financial Advisor Fees and Costs – U.S. News and World Report

Blog by Kiran Sharma – Financial Advisor
Learn more about Kiran and the rest of the Storen Financial team here.