We identify potential issues, improve internal processes and consult on best practices
"Bookkeeping is the primary way business owners can determine if their business is profitable: keeping an eye on your numbers lets you identify financial challenges early on and address them before they blossom into full-fledged crises. Bookkeeping also helps you identify areas of profit expansion—areas you might not have noticed without clear financial reports you can interpret easily."
For many business owners, bookkeeping may seem like a necessary evil that becomes an annoyance. For those who are busy growing their business, it feels like a time waster. As an Intuit QuickBooks Certified ProAdvisor, my goal is to utilize QuickBooks Online technology to improve your business processes and the overall financial health of your business.
"QuickBooks is the most popular small business accounting software businesses use to manage income and expenses and keep track of the financial health of their business. Small business owners typically use QuickBooks to manage their invoices, pay their bills, and track their cash flows. They also use it to generate month- and year-end financial reports as well as prepare for quarterly or annual business taxes. The most popular uses for QuickBooks are"…
1. Create and Track Invoices
2. Keep Track of Bills & Expenses
3. Print Financial Statements for Your Business
4. Track Employee Hours and Run Payroll
5. Track Inventory
6. Simplify Taxes
7. Accept Online Payments
8. Scan Receipts
9. Track mileage
When we're working with our client's books, our goal is to familiarize ourselves with how they use QuickBooks, double check setup and verify processes.
What are they using for invoicing customers or clients?

If they are using QuickBooks Online for invoicing? Are the clients set up in QBO? Are payments recorded properly by client or is it simply recorded as "Sales" in the check register?
If they are not using QuickBooks Online for invoicing clients, what tool are they using? How is it integrated with QBO? Etc

How are they paying their expenses?

How are they recording their bills in QuickBooks Online? Are they creating bills to pay or are they simply recording the expenses as they come in?
Are vendors set up and assigned to each transaction in the bank feed?
Are all of the cash and credit accounts set up with bank feeds? (It is not uncommon for a client to forget to tell us they added a new credit card, for example. If we suddenly see payments going to a credit card we don't have set up, we verify with the client the information needed to setup the bank feeds.

How manual are their QuickBooks processes?

Are rules already set up? If so, are they correct?
Can we define any rules with Auto-add feature in QuickBooks Online?
Are there any rules no longer valid and need to be deleted?
"Whether you're just getting started or a small business owner with a brilliant vision, you'll need to implement some basic bookkeeping techniques. How you organize and document your finances is up to you. You can outsource the work to a professional bookkeeper, or you can do it alone. However you decide, note that you must keep adequate records of business transactions."
We'll identify potential issues, improve internal processes and consult on best practices and remove the bookkeeping burden. Learn more about our business services here. Or contact us today with any questions you have.
Want to learn more?
Here are a few more resources to answer your QuickBooks questions…
What is bookkeeping, and why is it important? – QuickBooks
What Is QuickBooks & What Does It Do? – www.fitsmallbusiness.com
Small-Business Bookkeeping Basics: Here's What You Need to Know – www.business.org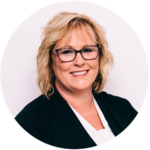 Blog by Erika Lewis – Business Technology Consultant & Bookkeeper
Learn more about Erika and the rest of the Storen Financial team here.