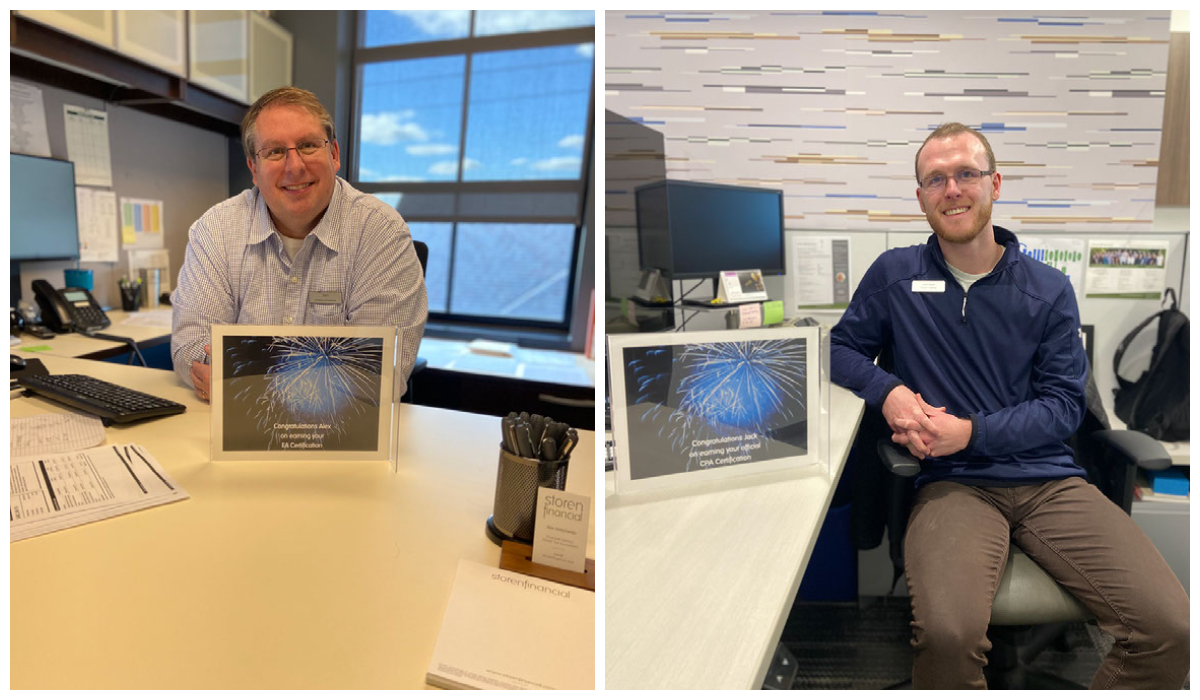 Congratulations to Senior Tax Accountant, Alex Kiritschenko and Tax Accountant, Jack Adair!
We'd like to take a moment to congratulate Alex on passing all 3 of the exams for the Enrolled Agent certification and Jack on passing all 4 sections of the Uniform CPA Examination! We recently celebrated each of them and their achievements at our office. They can now add some very important letters next to their names. We're so happy to have their knowledge and expertise as a part of our tax services team.
What is an Enrolled Agent (EA)?
An enrolled agent is a person who has earned the privilege of representing taxpayers before the Internal Revenue Service by either passing a three-part comprehensive IRS test covering individual and business tax returns, or through experience as a former IRS employee. Enrolled agent status is the highest credential the IRS awards. Individuals who obtain this elite status must adhere to ethical standards and complete 72 hours of continuing education courses every three years. Click here to learn more.
What is an Certified Public Accountant (CPA)?
Certified public accountants have passed the Uniform CPA Examination. They have completed a study in accounting at a college or university and also met experience and good character requirements established by their respective boards of accountancy. In addition, CPAs must comply with ethical requirements and complete specified levels of continuing education in order to maintain an active CPA license. CPAs may offer a range of services; some CPAs specialize in tax preparation and planning. Click here to learn more.

Blog by Kim Storen, EA – Tax Services Manager
Learn more about Kim and the rest of the Storen Financial team here.