Training programs designed to boost your business!
Our clients go into business because they are really good at what they do – not to become accountants. Business owners often find working on their financials time-consuming and frustrating. And frequently, they don't have the time to attend traditional 3 – 5 day training courses to get up to speed on QuickBooks Online or learn other accounting best practices. Nor do they have the budget to outsource everything to a third party.
Our goal at Storen Financial is to help our business clients become more efficient, more profitable, and all around better businesses. We aim to be your go-to resource in our community! With those goals in mind, we're developing training courses aimed at isolating the most commonly asked questions and setting your business up for future success in a format that works for your busy schedule. These classes will help…
Improve Efficiencies
Save time and money by managing finances systematically, allowing you to focus on running your business.
Avoid Costly Mistakes
Bookkeeping errors are a common occurrence. Learn the tips to streamline and improve accuracy.
Identify Opportunities
Gain knowledge to help understand financial statements in order to isolate future growth opportunities.
Customize Your Experience
Choose your path and get answers to questions in a small group environment.
The beauty of our program is the user may choose the courses that apply to his or her specific business needs. We have designed these programs to help our clients learn with a smaller, more convenient time commitment. Our classes are topic-specific, build upon each other, and have a duration of 2 – 4 hours. As the business grows and evolves, the user can pick up that next topic.
Our introductory program will be Intro to QuickBooks Online. This course is designed for the user who has little to no experience with the tool. In a few hours, we will cover many of the basic functions a user needs to kickstart his or her QBO journey. From there, we venture into courses focused on topics such as Understanding Your Financials, QBO Accounts Receivable and Accounts Payable, QBO Payroll, Using Projects in QBO, and workshops to tackle those advanced issues that can become all-consuming and frustrating.
Led by a QuickBooks Advanced Certified ProAdvisors, this unique training environment will allow you to gain valuable best practice experience, specific training on common functionalities, and troubleshooting tips to maximize your efficiency. Watch for more details to come soon! If you are interested in attending or have questions, please contact us as space is limited. Click here for contact information.
Have questions about QuickBooks or Business Tax? Click here to learn more about our Business Services.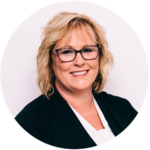 Blog by Erika Lewis – Business Services Manager and QuickBooks Advanced Certified ProAdvisor
Learn more about Erika and the rest of the Storen Financial team here.