Vickie Hettenvan
Digital Document Specialist, Payroll Administrator
Vickie returned to the Storen team in 2009, having started in 1997 as a seasonal employee for Pat Storen. Vickie left to obtain an Associate's Degree from Ivy Tech Community College. She worked for a short time in the education field for Wayne Township Schools with preschool children.
Her current role is Administrative Assistant for Storen Financial Tax Group with her main focus on digital documents and the electronic filing processing. She also provides general office support from answering phones to responding to various client requests for information and/or supporting documents.
In her spare time Vickie enjoys many outdoor activities including hiking and biking. She recently joined the Indiana Volkssport Association (INVA) and attended several events. She likes music, meditation and Yoga. She loves spending time with her grandchild.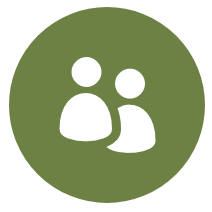 Click here to learn more about the other Storen Financial team members.