Cindy Metzler, CPA
Senior Tax Accountant
Cindy is one of our Senior Tax Accountants. She is a CPA with over 14 years of tax experience in both large and small accounting firms, including 6 years in the Public Accounting arena. She consults, prepares, and reviews complex federal and multi-state individual returns with small businesses. She has also prepared Trust tax returns concerning Eldercare/Medicaid needs, Farms, Special Needs, and Trusts that continue to hold IRA's. She has a strong history of resolving complex IRS or State issues as well as representing individual and corporate clients through extensive audits. Cindy's goal is to understand what is most important to our clients and how she can help them navigate the tax world and understand their returns. She values long-term tax relationships with an emphasis on year-round planning.
She can frequently be found spending time with family, scrambling after small grandchildren, adoring her pets, and socializing with badly-behaved roosters, both invited and uninvited. She married her high-school sweetheart and early on, she restored a historical home in the Village. For the past twenty years, they have lived in the historic rural district of Traders Point.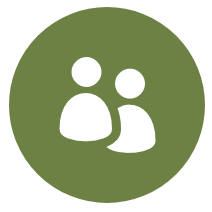 Click here to learn more about the other Storen Financial team members.