Things to keep in mind for the end of the year
As the leaves fall and stores begin playing holiday music, our minds quickly transition to payroll and bookkeeping year-end processes. Ok, so maybe that's not quite how it goes. But, we're here to help you finalize 2021, prepare for the upcoming tax season, and successfully kick off the new year.
Here are several processes to consider prior to your holiday break…
1099 Process
Business owners must issue a 1099 for each person they paid at least $600 in rent, services, prizes and awards, or other income payments. Prior to December 31, you will want to confirm the recipient's name, tax identification number, street address and email address. 1099s must be submitted to the IRS by January 31, 2022, and may be filed either electronically or by mail.
Our Business Services team can handle this for you. Here's how it works…
1) Complete the Storen Financial 1099 Request Form. (Click here to view or download this form.) If we processed the 1099's for your business last year, we will be sending you a summary list in late December for you to update and approve.
2) Send us the completed form via your secure efilecabinet portal. (Click here to access the portal.) Don't have a portal, contact us and we'll set you up! (Have questions? Click here for efilecabinet how-to info.)
3) We will mail the 1099 to the contractor.
4) We will be providing you with a summary copy of all of the 1099's sent.
Pricing for this service is currently $200 for preparation and $5 filing fee per 1099. After Monday, January 24, the pricing becomes $350 for preparation and $5 filing fee per 1099. The IRS uses form 1099 NEC (Non-Employee Compensation) for contractors. If you need a 1099 for rental income, we will file the usual 1099 MISC.
W-2 Process
Prior to December 31, you will want to confirm the payroll information for all employees. Verify the spelling of names, social security number, street address and email address. You also need to ensure that all bonuses and wages are processed. If there are any corrections needed, please notify your payroll provider. This will ensure that employees receive correct W-2s in a timely fashion.
Unemployment Tax Rate Changes
Each year, the Department of Workforce Development (DWD) adjusts the unemployment rate for businesses. You will receive a letter from the DWD defining the new rate. Please send a copy of the notice to your payroll provider to update their system.
INTIME
The Indiana Department of Revenue has an online portal called INTIME (Indiana Taxpayer Information Management Engine) for customers to manage sales tax, withholdings and corporate income tax. You will want to know how to access this portal to review communications, review past tax filings, and to file/pay new tax filings. Click here for more information about setting up your INTIME account.
Medical Insurance for S-Corporations
The IRS allows S-Corporations to pay health and accident insurance for 2% stakeholders. However, these premiums must be treated as income for the stakeholder. Please update your payroll provider of any employees meeting this criterion. You will need to enter this information prior to December 31, 2021 for it to be included on the W-2. For more details on this tax law, please click here.
Make an asset purchase for your business.
Own a business? Consider making an asset purchase before the end of the year in order to reduce your tax liability.
Although this seems like a lot to get done by the end of the year, don't stress. We can help you with all of this and more. Please reach out to our Business Services Team today. We'll get you back to raking leaves and listening to holiday music in no time! Or learn more about our Business Services here.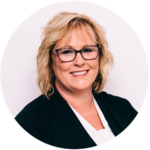 Blog by Erika Lewis – Business Technology Consultant and QuickBooks Advanced Certified ProAdvisor
Learn more about Erika and the rest of the Storen Financial team here.